Las palabras clave más etiquetadas
¿Quién está en línea?
En total hay
4
usuarios en línea: 0 Registrados, 0 Ocultos y 4 Invitados :: 1 Motor de búsqueda
Ninguno
La mayor cantidad de usuarios en línea fue
2626
el Vie Feb 02, 2018 11:54 pm.
Estadísticas
Tenemos
2686
miembros registrados.
El último usuario registrado es
saul
.
Nuestros miembros han publicado un total de
2048
mensajes en
1143
argumentos.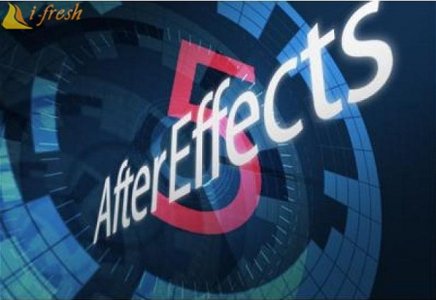 Trabajo en línea y en dispositivos móviles, Adobe ® After Effects ® software CS5 le permite crear gráficas de movimiento y efectos visuales éxito de taquilla.
¿Qué hay de nuevo en After Effects CS5
Nativo de 64-bit OS nuevo soporte
Trabajar de manera fluida en proyectos de alta resolución – incluso a 32-bits por canal de color dentro de HD, 2K, 4K y composiciones. Use todos de memoria RAM del sistema. Ver una lista de 64-bits de terceros plug-ins.
Roto cepillo
Aislar los elementos en primer plano de la experiencia en una fracción del tiempo que normalmente debería tener con esta nueva herramienta revolucionaria.
apoyo AVC-Intra y mejorado RED
Trabajar de forma nativa sin cintas con grabaciones de la nueva gracias cámaras Panasonic de alta calidad a AVC-Intra 50 y AVC Intra-100 de apoyo. Aproveche el soporte mejorado para formatos RED R3D, y el aumento de controles adicionales para trabajar con imágenes en bruto. Haga más con flujos de trabajo sin cinta
Docenas de mejoras
Beneficio de docenas de mejoras solicitadas por los clientes que producen grandes ganancias de productividad – como la posibilidad de alinear capas para comps.
Color Finesse mayor
Disfrute de un flujo de trabajo de corrección de color mejorado con las nuevas características, un mayor control sobre el tono y la saturación y capacidad de exportar configuraciones como tablas de búsqueda de color (LUT) en Color Finesse LE 3.
Digieffects FreeForm
Girar objetos planos y en prácticamente cualquier forma 3D utilizando esta deformación popular de malla 3D plug-in.
Amplíe sus opciones de vídeo
Después de Efectos Incluir elementos de Adobe Premiere ® Pro plazos sin necesidad de generar archivos intermedios, gracias a Dynamic Link. Animar objetos 3D creados en Adobe Photoshop ® Extended y combinarlos con otros videos y elementos gráficos.
Haga más con Creative Suite ® Production Premium
Videomocha incluyendo plumas variable de máscara de ancho y máscaras rastreable
Mocha para After Effects v2 mejorada
Aplicar el rastreo de movimiento a las máscaras dibujadas a mano e importación plumas máscara de ancho variable. La forma mocha potente plug-in también se incluye.
Modo Auto-Keyframe
Animar rápidamente mediante el establecimiento de fotogramas clave que se inicie automáticamente.
Color LUT de apoyo
Obtenga un color consistente en su flujo de trabajo utilizando 3DL estándar de la industria y las tablas CUBE de búsqueda.
Filtrar nuevo efecto mate
Aplicar el seguimiento de extremo inteligente, dechattering, y el movimiento borroso capacidades a cualquier capa con un canal alfa problemáticos, como el material de archivo con llave.
Descargar
Página web:
http://www.adobe.com/products/aftereffects/
Adobe after effects CS5 v10 Final
Video Tutoriales:
After Effects CS5 es un programa de animación gráfica, creación de efectos y edición de vídeo profesional, con características avanzadas, tales como el uso de JavaScript, apoyo 2D y 3D, efectos, y más. Es utilizado frecuentemente en post-producción de videos, películas, etc.
Plugins After Effects:
Plugins:

2D3 SteadyMove Pro
Adobe Bonus Plugin Pack for AE
Advanced 3D Renderer 2
AEFlame
After Effects Plug-in Power pack
Aist DV out
AIST ProFX with DVOUT
Algolith
Atmorex Fluids
Atomic Power PSUNAMI
Automatic Composition Import
Automatic Composition Import DV
Boris FX Title Toolkit
Buena Software Au Naturel
Buena Software Dissolve Factory
Buena Software Effect Essentials
Buena Software Swatch Buckler
Cognicon TILT
ColorMap
Conoa Superpak
Cycore Cult Effects
Cycore FX HD
Darksim DIN
DigiEffects Aurorix
DigiEffects Berserk
DigiEffects CineLook Broadcast
DigiEffects CineMotion
DigiEffects Delirium
Digimation Fractal Flow
Digital Anarchy 3D Assistants
Digital Anarchy 3D Assistants Pro
Digital Anarchy 3D Layer
Digital Anarchy Anarchy Toolbox
Digital Anarchy Aurora Sky
Digital Anarchy Elements of Anarchy
Digital Anarchy Gradient
Digital Anarchy Text Anarchy
Digital Element Aurora Water
Digital Film Tools 55MM
Digital Film Tools Composite Suite
Digital Film Tools Digital Film Lab
Digital Film Tools ZMatte
Dragon Fly -
DvGarage DvMatte Pro
DVStorm PlugIns for AE
Easy Movie Colors
ElectricFish Color Palette
ElectricFX Pyro
Eye Candy 3.3
FAN BikiniDots
FAN Grader and Suppressor
Final Effects Complete
Fnordware PowerPicker
Forge FreeForm
Free Form FX
Frischluft Flair
Frischluft Lenscare
GenArts Sapphire
Grain Surgery
Grain Surgery Remove Grain
ICEfx 3.0
Magic Bullet Suite
Magic Bullet Suite HD
ObviousFX Inverse Telecine
ObviousFX Milky Way
Panopticum Animatext
Panopticum Animatext bonus
Panopticum Animatext 3D
Panopticum AreaFX
Panopticum Array
Panopticum Curtains
Panopticum Custom Speed2
Panopticum Engraver
Panopticum Figure
Panopticum Fire 3
Panopticum FX
Panopticum Grid
Panopticum IcePattern
Panopticum Lens Pro
Panopticum Rich Typing
Panopticum Rulers
Panopticum Tools
Panopticum Water
Pete Warden Plug-Ins Native
Pinnacle Composite Wizard
Pinnacle Image Lounge
Plugin Galaxy
Profound Effects CameraPOV
Profound Effects Gak Pak
Profound Effects Swim
Profound Effects Useful Assistants
Profound Effects Useful Things
Puffin Design Composite Wizard
Puffin Design Image Longue
Puffin Design Knoll Lens Flare Pro
Puffin Design Knoll Light Factory
Puffin Design Primate
RealViz ReTimer HD
Red Giant Software Commotion RotoImport
Red Giant Software Film Fix
Red Giant Software Knoll Light Factory
Red Giant Software Magic Bullet Suite
Red Giant Software Primatte Keyer
Reflectmedia Mattenee
RevisionFX Fields Kit
RevisionFX Motion Blur Pro
RevisionFX ReFill
RevisionFX ReFlex
RevisionFX Shade Shape
RevisionFX SmoothKit
RevisionFX Twixtor Pro
RevisionFX Video Gogh
Sakurai Optics FinalFocus Pro
Sapphire FX vol.1
Sapphire Innovations Andrew\'s FX vol.1
SpiceMaster
StageTools Moving Parts
StageTools Moving Picture
Synthetic Aperture Color Finesse
Synthetic Aperture Echo Fire
Synthetic Aperture Test Gear
The Foundry Furnace
The Foundry Keylight
The Foundry Tinderbox sample
The Foundry Tinderbox
The Foundry Tinderbox + Manual bonus
Trapcode 3D Stroke
Trapcode Echospace
Trapcode Lux
Trapcode Particular
Trapcode Shine
Trapcode SoundKeys
Trapcode Starglow
Ultimatte 2.21
ViviClip Video Filters
ViZfxAE
Walker Effects Pro + Samples
Zaxwerks 3D Flag
Zaxwerks 3D Invigorator Pro
Zaxwerks The Werks Vol.1
Zbig
Admin




Cantidad de envíos

: 1232


Localización

: Bogotá, Colombia


Puntos :

3211




---
Permisos de este foro:
No puedes
responder a temas en este foro.